Children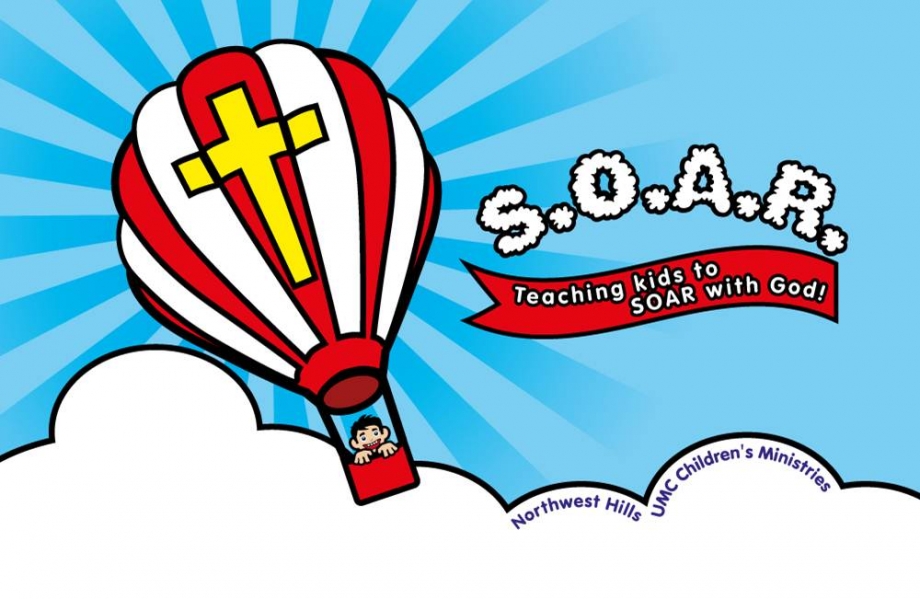 Welcome to S.O.A.R.!
We are excited about our new Children's Ministry! S.O.A.R. stands for:
Showing children the love Christ has for every child.
Offering children opportunities to SOAR into serving God and equipping them and their families to climb closer to Christ.
Actively navigating children through the Bible and making it real in their lives.
Raising children up to become fully devoted followers of Christ.
Your child is precious to us so we are placing importance on their time at NW Hills.

Sunday Morning
Sunday Morning - 9:45 am(all classes are in the Education Building) We have Sunday School for all ages, beginning with the little ones (12 months through 2 years) in our "Toddlers Getting to Know God" class. Living Inside Out is our cur... [
more
]

Wednesday Night
Wednesday nights 6:30-8:00 pm Bible study, choir & fun. This fall we are doing something different! We are putting on a Christmas musical December 2 at all 3 worship services. Wednesday night is our rehearsal time! Everyone participates in the creati... [
more
]
Children's Church Time
We offer a children's service for ages 3 through kinder during the 8:15 & 11:15 am service. The kids start worship with their parents and then are dismissed. Parents pick up their children after the service is over. [
more
]

Christmas Eve
We have a special services at 5 & 7 pm each Christmas Eve just for kids - join us as we celebrate Jesus' birthday. [
more
]